Every step counts toward your progress
Your body is capable of amazing things, and we're here to help you unlock its full potential
As one of the premier physical therapy clinics in Illinois, Fitness4Life Physical Therapy Edwardsville, IL offers a multitude of physical therapy services including: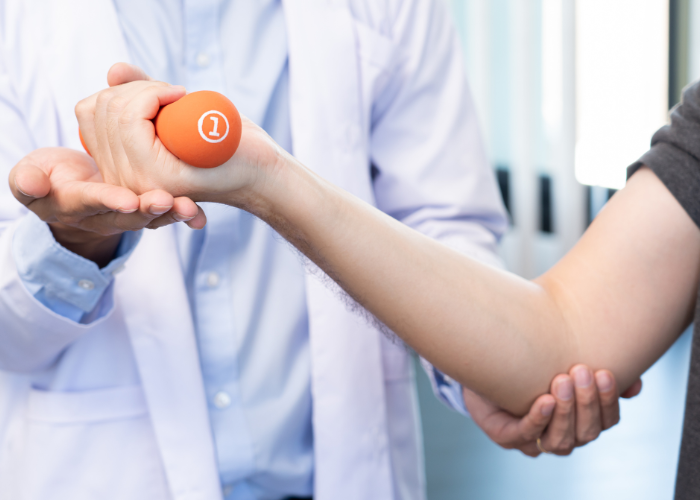 The living, loving and happiness you enjoy in your life is in direct proportion…
Have you been sidelined by a painful injury? Whether you're a competitive athlete or…
Balance and walking problems can result from orthopedic conditions, neurological disorders…
Fitness and Wellness is the cornerstone of healthy living. Our goal is to help you live…
Astym therapy is so effective because it was scientifically developed to target the actual… 
A seemingly minor car accident or on-the-job injury can result in major issues that can cause…
The Doctor gives you a paper which says he wants you to have physical therapy…now what?
You can go to whomever you want for this. The doctor may recommend a place but you are ultimately the person who makes that decision. Well, you and your insurance of course. We are in MOST insurance networks. Just call us or your insurance and we can let you know.
Our mission is your quick, effective recovery.
Call us Today at 618-656-5433
The Choice is YOURS on where you go for Physical Therapy.
Our customized, state-of-the-art care can get you back to work and play fast.
We are pros
Our team consists of highly trained and experienced physical therapists who are experts in their field.
We Care
We are committed to providing a caring and supportive environment where our patients feel heard and respected
We Deliver
Our compassion, and our ability to deliver results, and we look forward to helping you on your road to recovery.
Committed To Keep People Healthy & Safe
At Fitness4Life Physical Therapy, not only will we fix what is broken, but through our comprehensive programs you will discover how to achieve the pinnacle of healthy living, expand your boundaries and feel better. At Fitness4Life Physical Therapy, you will receive hands-on therapy treatments by our friendly, caring health experts during focused and individualized sessions.
It's time to get Fitness4Life Physical Therapy if:
My wife had gone to Fitness4Life Physical Therapy for therapy on her knee and shoulder, and she was very pleased with Mark and the Knowledgeable staff there....
Great Testimonials from a satisfied customer
From the moment I walked into Mark's clinic, I felt comfortable and assured that I was in good hands. Aside from benefiting from Mark's care, the whole team at Fitness4Life Physical Therapy is very caring and supportive...
Hi, Mark and Brian from Fitness for Life PT. Happy...
Read More
Today, we're going to give you suggestions on the kind...
Read More